---
About the department
Family Medicine and Community Health is the medical specialty that provides continuing and comprehensive health care for you and your family. We specialize in you and serve as your "medical home." Working with patient-centered team members based in our outpatient offices, your personal physician will provide you and your family with advanced, comprehensive health care. We have clinicians available 24 hours a day, every day of the year.
Our goal is to get and keep you healthy. We provide personalized care services that include risk screening, prevention and wellness care, and acute and chronic disease management. Our physician-directed teams offer case management and liaison services when you need to see another Rutgers Health physician. Should your condition require hospitalization, we have a team of physicians around the clock in Robert Wood Johnson University Hospital, who will be there for you and coordinate your care.
Our physicians and clinical staff see patients in a wide variety of settings, including the Family Medicine at Monument Square office in downtown New Brunswick and Family Medicine at Monroe. We see patients in area long-term care and assisted living facilities, and in your home through the Robert Wood Johnson Home Visit Service. We also provide care through our family medicine residency practice at CentraState Medical Center in the Freehold area.
To learn more about each of these services, click on them in the "Current Programs" menu below.
Click here to visit the department's academic website.
Physicians & Professionals

Chair
Featured Brochure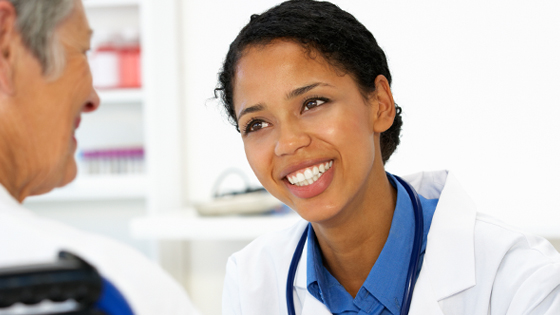 Family Medicine at Monument Square
Participating Providers (99)
| | |
| --- | --- |
| Tiffany Abode, APN | (732) 828-3000 |
| Rhina A. Acevedo, MD | (732) 235-8993 |
| Joyce G. Afran, MD | (732) 235-8993 |
| Nadia Ali, MD | (732) 828-3000 |
| Jennifer R. Amico, MD | (732) 235-8993 |
| Naiya Amin, APN | (732) 828-3000 |
| Kattly Andre, NP | (732) 828-3000 |
| Rohail M. Asrar, MD | (732) 828-3000 |
| Stephanie Baum, APN | |
| Kochurani Benny, NP | |
| Amar Bhagat, DO | |
| Komal G. Bhatt, MD | (732) 235-8993 |
| Janelle Billig, MD | (732) 828-3000 |
| Megan Byrne, APN | |
| Barbara Carroll, APN-C | (732) 828-3000 |
| Arunateja Chennareddy, APN | (732) 828-3000 |
| Elizabeth C. Clark, MD, MPH | (732) 235-8993 |
| David Cohen, MD | (732) 235-7219 |
| Deannon L. Colon, MD | (732) 828-3000 |
| Mildred B. Cruz, APN | (732) 828-3000 |
| Jo-Ellen Danna, ACNP-BC | (732) 828-3000 |
| Alison M. Del Duca, APN, MSN | (732) 828-3000 |
| Alicia R. Dermer, MD, IBCLC | (732) 828-3000 |
| Suruchi Ban Desai, MD | (732) 828-3000 |
| Natalia Diaz Bistany, NP | (732) 828-3000 |
| Ora Domovich, MD | (732) 828-3000 |
| Ebikaboere L. Ejimofor, MD | (732) 828-3000 |
| Maria E. Espinar Ho, MD | (732) 828-3000 |
| Jeanne M. Ferrante, MD | (732) 235-8993 |
| Lolita Garcia, APN | (732) 828-3000 |
| Lalaine Genuino, APN | (732) 828-3000 |
| Jodelle Gold, APN | (732) 828-3000 |
| Amir Hossain, APN | (732) 828-3000 |
| Shuang Hou, MSN | (732) 828-3000 |
| David F. Howarth, MD, MPH | (732) 235-8993 |
| Rita Itondo, APN | (732) 828-3000 |
| Donna Jeskey-Lowry, APN | (732) 828-3000 |
| Mini Jijo, APN | (732) 828-3000 |
| Justin Johannesen, MD | (732) 828-3000 |
| Jeremy P. Johns, MD | (732) 828-3000 |
| Joseph Kannadan, APN | |
| Ayu B. Kebede, APN | |
| Sara A. Khalil, MD | (732) 828-3000 |
| Steve Khalil, MD | (732) 828-3000 |
| Kayleen J Kim, APN | |
| Fred A. Kobylarz, MD, MPH | (732) 235-8993 |
| Jill A. Kropa, MD | (732) 235-8993 |
| Jason A. Krystofiak, MD | |
| Shefali Kumar, APN | |
| Enera Kupi, APN | |
| Nalini P. Lam, MD | (732) 828-3000 |
| Nana Langworthy, NP | (732) 828-3000 |
| Sonia C. Laumbach, MD | (732) 235-8993 |
| Clara K. Lee, DO | (908) 685-2856 |
| Steven J. Levin, MD | (732) 828-3000 |
| Jeffrey P. Levine, MD, MPH | (732) 235-8993 |
| Karen W R Lin, MD, MS | (732) 235-8993 |
| Darria Lloyd, APN | (732) 828-3000 |
| Erin E. Malloy, APN | (732) 828-3000 |
| Mehreen Maqsood-Latif, MD | (732) 828-3000 |
| Patricia H. Martin, DO | (732) 828-3000 |
| Betsy J. Mathew, MD | (732) 235-8993 |
| Barbara Jo McGarry, MD | (732) 235-8993 |
| Aimee Miester, APN | |
| Oksana Mihnuk, NP | |
| Zahidul H. Mondal, MD | (732) 253-3699 |
| Kinshasa C. Morton, MD | (732) 235-8993 |
| Aixa Navia, MD | |
| Michael A. Noll, MD | (732) 828-3000 |
| Juyeon Park, MD | (732) 828-3000 |
| Jigar Patel, MD | (732) 828-3000 |
| Irina V. Payne, APN | (732) 828-3000 |
| Girish Prajapati, MD | (732) 828-3000 |
| Ann M. Prejs, APN | (732) 828-3000 |
| Swetha B. Rana, MD | (732) 828-3000 |
| Altaf Rasool, MD | (732) 828-3000 |
| Keith Reinsdorf, MD | (732) 235-8993 |
| Alisa Reznikov, MD | (732) 828-3000 |
| Julie Sakaria, APN | (732) 828-3000 |
| Marjan Salehi, FNP | (732) 828-3000 |
| Hilda G. Sciortino, APN-C | (732) 235-8993 |
| Janitra V. Shah, MD | |
| Mansi R. Shah, MD | (732) 828-3000 |
| Sheraz U. Siddiqui, MD | (732) 828-3000 |
| Anna Sliwowska, MD | (732) 235-8993 |
| Dhenu Solanki, MD | (732) 828-3000 |
| Shalini Solanki, MD | |
| Mafudia A. Suaray, MD | (732) 235-8993 |
| David E. Swee, MD | (732) 235-8993 |
| Alfred F. Tallia, MD, MPH | (732) 235-8993 |
| Bonifacio Sum Tanchingco, APN | (732) 828-3000 |
| Elyssa L. Thaler, ANP-BC | (732) 828-3000 |
| Arjun Theertham, MD | (732) 828-3000 |
| Rory Ulloque, MD | (732) 828-3000 |
| Dan Unachukwu, NP | (732) 828-3000 |
| Lisa A. Ventola, APN | |
| Bhavani D. Vietla, MD | (732) 828-3000 |
| Jason P. Womack, MD | (732) 235-8993 |
| Jimmy Yang, APN | |