Department of Medicine
Division of Endocrinology, Metabolism and Nutrition
The Division of Endocrinology, Metabolism and Nutrition provides comprehensive clinical care for patients with diabetes mellitus, thyroid, adrenal and pituitary gland conditions, osteoporosis and calcium metabolism issues, hypercholesterolemia, atherosclerosis, obesity, nutrition, and sexual dysfunction. The division has a DEXA machine for osteoporosis evaluation and management and ancillary staff dedicated to diabetes management.
Clinical Academic Building
125 Paterson Street, Suite 5100A
New Brunswick, NJ 08901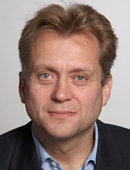 Chief
---
Current programs
For Appointments: 732-235-7219
Bone Densitometry to Bone Density (DXA) Office: 732-235-6639
The Osteoporosis Center provides evaluation of the risk, prevention and treatment of osteoporosis.
The center's strong multidisciplinary approach is achieved through a team consisting of nationally renowned medical experts on metabolic bone disorders, endocrinologists, nurse coordinators, radiologists proficient in dual energy X-ray absorptiometry who can measure bone density with great precision, nutritionists who can give appropriate dietary counseling, a research laboratory team, physical therapist and social worker.
Special Treatments or Services
Bone Densitometry Test (DXA)
DXA Technologist: Lourdes Marrero, RT, CT, RDMS, CBDT
For Bone Density Test (DXA) appointments, please call: 732-235-7219
Co-Director
Participating Providers (13)
| | |
| --- | --- |
| Louis F. Amorosa, MD | (732) 235-7219 |
| Christoph Buettner, MD | (732) 235-7219 |
| David Cohen, MD | (732) 235-7219 |
| Krish Khatri, MD | |
| Hyon S. Kim, MD | (732) 235-7219 |
| Sara E. Lubitz, MD | (732) 235-7219 |
| Anupam Ohri, MD | (732) 235-7219 |
| Jacquelyn Plick, ANP-C | (732) 235-7219 |
| Afshin Salsali, MD | (732) 235-7219 |
| Arthur C. Santora, MD, PhD | (732) 235-7219 |
| Ankit M. Shah, MD | (732) 235-7219 |
| Kunal K. Shah, MD | (732) 235-7219 |
| Xiangbing D. Wang, MD | (732) 235-7219 |