---
About the department
Family Medicine and Community Health is the medical specialty that provides continuing and comprehensive health care for you and your family. We specialize in you and serve as your "medical home" in the Robert Wood Johnson Medical Group. Working with patient-centered team members based in our outpatient offices, your personal physician will provide you and your family with advanced, comprehensive health care. We have clinicians available 24 hours a day, every day of the year.
Our goal is to get and keep you healthy. We provide personalized care services that include risk screening, prevention and wellness care, and chronic disease management. Our physician-directed teams offer case management and liaison services when you need to see another member of Robert Wood Johnson Medical Group. Should your condition require hospitalization, we have a team of physicians around the clock in Robert Wood Johnson University Hospital, who will be there for you and coordinate your care.
Our physicians and clinical staff see patients in a wide variety of settings, including the Family Medicine at Monument Square office in downtown New Brunswick and Family Medicine at Monroe. We see patients in area long-term care and assisted living facilities, and in your home through the Robert Wood Johnson Home Visit Service. We also provide care through our family medicine residency practices at CentraState Medical Center and Capital Health System in the Freehold and Trenton areas, respectively.
To learn more about each of these services, click on them in the "Current Programs" menu below.
Click here to visit the department's academic website.
Physicians & Professionals

Chair
Featured Brochure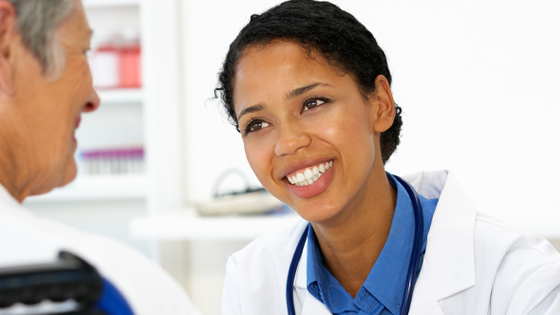 Family Medicine at Monument Square
Participating Providers (66)
| | |
| --- | --- |
| Rhina A. Acevedo, MD | (732) 235-8993 |
| Adenike A Adesiyakan, NP | (732) 828-3000 |
| Joyce G. Afran, MD | (732) 235-8993 |
| Al-Zada A Aguilar, APN, NP | (732) 828-3000 |
| Rabia Akhtar | (732) 828-3000 |
| Nadia Ali | (732) 828-3000 |
| Jennifer R Amico, MD | (732) 235-8993 |
| Orooj Arif | (732) 828-3000 |
| Neha Bangia | (732) 828-3000 |
| Komal G Bhatt, MD | (732) 235-8993 |
| Philomena I Chinemelu, APN | (732) 828-3000 |
| Elizabeth C Clark, MD, MPH | (732) 235-8993 |
| Deannon L Colon | (732) 828-3000 |
| Jo-Ellen Danna | (732) 828-3000 |
| Alicia R. Dermer, MD, IBCLC | (732) 828-3000 |
| Sonalis Fernandez, MD | (732) 828-3000 |
| Jeanne M Ferrante, MD | (732) 235-8993 |
| Lalaine Genuino, APN | (732) 828-3000 |
| Betty L. Hammond, MD, MPH | (732) 235-8993 |
| Cory A Handelsman | (732) 235-6512 |
| Cathryn B. Heath, MD, FAAFP | (732) 235-8993 |
| David F. Howarth, MD, MPH | (732) 235-8993 |
| Sneha E Jacob, MD | (732) 828-3000 |
| Dreamy James | (732) 828-3000 |
| Donna Jeskey-Lowry | (732) 828-3000 |
| Sara A Khalil, MD | (732) 828-3000 |
| Steve Khalil | (732) 828-3000 |
| Fred A. Kobylarz, MD, MPH | (732) 235-8993 |
| Ralee Konigsberg, MD | (732) 828-3000 |
| Jill A Kropa | (732) 235-8993 |
| Nana Langworthy, NP | (732) 828-3000 |
| Martha H Lansing, MD | (732) 828-3000 |
| Sonia C. Laumbach, MD | (732) 235-8993 |
| Steven J. Levin, MD | (732) 828-3000 |
| Jeffrey P. Levine, MD, MPH | (732) 235-8993 |
| Robert C. Like, MD, MS | (732) 235-8993 |
| Karen W R Lin, MD, MS | (732) 235-8993 |
| Betsy J Mathew | (732) 235-8993 |
| Barbara Jo McGarry, MD | (732) 235-8993 |
| Zahidul H Mondal, MD | (732) 828-3000 |
| Kinshasa C Morton, MD | (732) 235-8993 |
| Michael A. Noll, MD | (732) 828-3000 |
| Joshua D. Oderanti | (732) 828-3000 |
| Susan Omoregie | (732) 235-8993 |
| Sahil N Parikh | (732) 828-3000 |
| Sachin S Patel | (732) 828-3000 |
| Irina V Payne, APN | (732) 828-3000 |
| Vashtie Ramjattan, NP | (732) 828-3000 |
| Swetha B Rana, MD | (732) 828-3000 |
| Keith Reinsdorf, MD | (732) 235-8993 |
| Yvette L. Rooks | (732) 235-8993 |
| Hilda G Sciortino, APN-C | (732) 235-8993 |
| Sheraz U Siddiqui, MD | (732) 828-3000 |
| Dhenu Solanki, MD | (732) 828-3000 |
| Marissa J Stabile, DO | (732) 235-8993 |
| Mafudia A Suaray, MD | (732) 235-8993 |
| David E. Swee, MD | (732) 235-8993 |
| Maureen F. Sweeney-McDonough | (732) 235-8993 |
| Alfred F. Tallia, MD, MPH | (732) 235-8993 |
| Elyssa L Thaler | (732) 828-3000 |
| Rory Ulloque, MD | (732) 828-3000 |
| Bhavani D Vietla, MD | (732) 828-3000 |
| Yue-He Linda Wang, MD, MHS | (732) 828-3000 |
| Shannon M Wanless, APN, FNP-BC | (732) 828-3000 |
| Jason P Womack, MD | (732) 235-8993 |
| Xinye Wu, MD | (732) 828-3000 |