About the department
The Department of Pediatrics' mission is to protect and ensure the health and well-being of all children. We are dedicated to advancing the field of pediatrics through patient services, research, education, and advocacy. We are committed to providing multidisciplinary, family-centered care with respect, compassion and the highest standards of excellence. This mission is shared with The Bristol-Myers Squibb Children's Hospital at Robert Wood Johnson University Hospital, part of our children's academic health campus.
The department consists of more than 155 faculty. Divisions include the major pediatric subspecialties, including adolescent medicine, allergy, critical care, cardiology, developmental disabilities, emergency medicine, endocrinology, gastroenterology, general pediatrics, genetics, hematology/oncology, infectious diseases, neonatology, nephrology, neurology, pulmonology and rheumatology.
Physicians & Professionals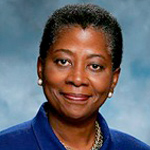 Chair